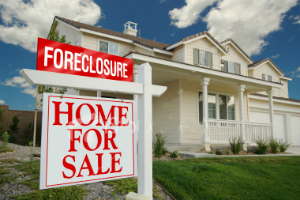 Because sometimes the best way to move forward is to fight back.
In these tough economic times, many people are unable to make their mortgage payments. When this happens, a bank may serve you with a lawsuit to foreclose on your home. If this happens to your family, there are several things you
NEED
to know.
By fighting the foreclosure action, you will protect yourself in many ways. You will be able to remain in your home, making no mortgage payments, while you fight the foreclosure. You will verify the true owner of the debt, saving yourself from multiple lawsuits over the same loan. You will have more time to improve your own financial situation while the housing market in general recovers, increasing the value of your home and creating new options for resolution. You will provide the bank with increased incentive to consider restructuring your loan to something that is both fair and manageable. And, you will save yourself and your family from the need to find alternate housing, being subject to a deficiency judgment, and possibly facing the prospect of a bankruptcy as a result.
You should feel no shame associated with the foreclosure. In most cases, it is the banks themselves that caused the tough economic situation that may have led you into foreclosure. While you know you borrowed money for your home, and you know you can no longer make timely payments, that doesn't mean that the bank that is suing you has the right and ability to foreclose.
You also need to know that if you do nothing, and despite the bank having a poor or faulty case, the bank will win by "default." So it is essential for you to take action immediately to defend your rights and your family's home.
Behind the scenes, banks have likely done many unethical, and sometimes illegal, things with your original loan. The bank may have sold your loan to more than one other financial entity. The bank may have not kept the records of the many transactions they have taken with your loan. The bank may claim to own your loan even while they know some other entity will also claim to own the same loan. This results from the banks "securitizing" many loans, splitting them up, and selling them to others.
If your loan was taken out before 2010, there is a good chance that the bank's actions may make it nearly impossible for a court to determine who in fact really owns your loan. You need to fight the foreclosure to protect yourself, at the very least, from being sued by other entities in addition to your bank, for the very same loan.
If you are sued for foreclosure you have the right to fight the foreclosure. You must act quickly, however. In most cases you have only 20 days to respond to the complaint in some form. No response could result in a default judgment for the bank and the subsequent auction of your home. You may also then be responsible for any deficiency between what was owed on your loan and what the house sold for.
By allowing the
Mosca Law Firm, P.A.
to analyze your loan and the legal action against you, you gain all these valuable protections. Remember, the banks are foreclosing on thousands of homes in the hopes that your sense of moral responsibility will cause you to NOT fight the foreclosure. Then, they'll expect you to pay any difference between the sale price and your mortgage balance. Don't let them do it. Put the bank to the test by challenging the foreclosure.
The Mosca Law Firm, P.A.
has experience in defending foreclosures. We have received advanced training from the leaders in foreclosure defense. There are many affordable ways for you to mount this defense otherwise. Just ask us.
If you have received notice of foreclosure don't delay: Call for a Free Consultation.